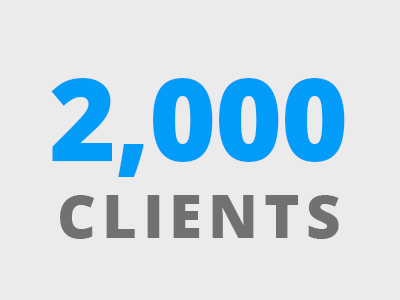 Grapevine, Texas (February 1, 2019) – Bridge Purchasing Solutions, an innovative FinTech company, announced today that they have reached a key growth milestone with 2,000 clients.
"We've reached another important milestone in the growth of our company," said Ken Erickson, CEO of Bridge Purchasing Solutions, "and it speaks to the popularity and effectiveness of our platform."
The company's unique technology platform, Bridgemart, lets employers send digital payment cards to their employees that can be redeemed at Walmart just on the vision products and services pre-approved by the employer.
"We work with businesses of all sizes. Our platform is flexible enough to support our Fortune 500 clients all the way down to mom & pop businesses," explained Erickson. "Regardless of the size of our clients, we have a 90% two-year retention rate among clients."
The company reports a 36% year over year growth rate since it launched the Bridgemart platform in January of 2017.
"One our clients try Bridgemart, they ditch their obsolete paper vouchers and stick with us as the easiest safety vision solution out there," Ericson continued. "No one who uses our digital payment platform wants to go back to the old way of managing their safety vision program."
About Bridge Purchasing Solutions
Bridge offers an innovative TaaS™ platform – Transactions as a Service™ — that lets businesses both large and small drive highly customizable financial transactions to link consumers, employers, retailers, healthcare providers and plan members. For more information, visit gobridgepay.com or email info@Bridgemart.com.